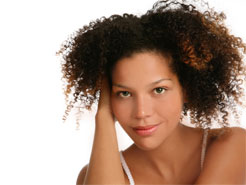 In this two-part series we continue to cover various prescribed methods for evening out skin tones. Part 1 looked at hydroquinone and mequinol. Part 2 covers azelaic acid, corticosteroids, and more.

Azelaic Acid: Treat both acne and pigmentation disorders
This medication works wonders for acne, destroying acne-causing bacteria before they have the chance to cause outbreaks. An additional benefit is that it is a very effective treatment for post-inflammatory hyperpigmentation, much of which is caused by acne outbreaks. So it works on two levels – improves acne and some of the pigmentation disorders that appear with it.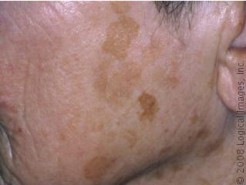 Azelaic acid reduces melanin production by depressing certain enzymes necessary for the synthesis of melanin. While not as potent as hydroquinone, this medication offers many benefits for evening skin tone. You can use it all over the face as well as a spot treatment.  It is well tolerated by most people with little risk of irritation even when combined with other acne medications and skin lighteners. Another advantage of azelaic acid is that in general, it is considered safe to use during pregnancy.

Corticosteroids: Can have serious side effects
Corticosteroids work on two levels – they decrease inflammation, which causes hyperpigmentation, and they decrease the function of melanocytes without destroying them.  By adding corticosteroids to other lightening agents, it enhances their ability to work and decreases the likelihood of irritation as well as the inflammation that can cause hyperpigmentation.

Corticosteroids come in a wide range of strengths. Potent forms can have serious side effects in as little as two weeks if they are misused.  In addition, patients who use steroids for an extended period of time will develop a dependency on them and may find it very difficult to stop using them. Therefore, corticosteroids should only be used with your doctor's close supervision.  Unfortunately, due to lax and less-than-uniform regulatory processes around the world, it is possible to get corticosteroids without a prescription; however this can be risky, and I would strongly advise against it.

Retinoids: Good for skin rejuvenation, too
It is easy to find retinol listed in skin care products, but it is not nearly as potent or effective as the prescription strength retinoids such as tretinoin (Retin-A®), adapalene  (Differin®), and tazarotene (Tazorac®). These medications can actually repair damaged DNA in the skin and were initially manufactured to treat acne. We've learned that retinoids can also be a good treatment for the post-inflammatory hyperpigmentation often caused by acne.

Retinoids influence pigmentation by speeding up turnover in the skin, gradually eliminating anything sitting on the top layers. That sloughing process automatically begins to slow down in our mid twenties.  Retinoids reverse that effect by producing a faster rate of cell turnover as well as eliminating abnormal melanin in the top layer of skin.  They do not work by bleaching the skin, but rather returning the skin to its natural color. Retinoids are useful in treating melasma and acne scars by reducing the amount of excess melanin and distributing it more evenly.

While tretinoin, adapalene and tazarotene are only supposed to be prescribed by a physician, they can be obtained without a prescription over the Internet. These medications should be used under the supervision of a physician. So be very cautious about the source. Also, all retinoids are not created equally; some should be avoided altogether while others must be avoided during pregnancy or breastfeeding.

End Notes: Prescription skin lightening
When you embark on a prescription skin lightening program with your dermatologist, it is often best to balance your entire skin care regimen with gentle, non-irritating cleansers and moisturizers. Keep your skin well hydrated as dry skin causes hyperpigmentation.

And as a final note, it is important to understand that you must commit to a careful regimen of sun protection when using any of these medications – it is not optional. You must use an SPF 30 or greater every day on areas that are being treated. If you don't protect those areas from sun exposure, they will continue to darken, making the situation even worse.

In upcoming posts, I'll discuss over-the-counter and natural treatments for hyperpigmentation. It is great to have so many options!