As two aestheticians who ha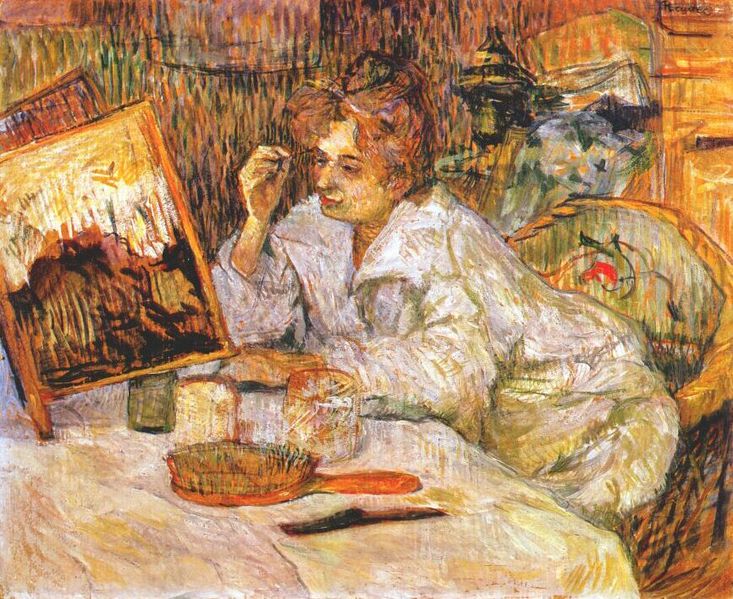 ve worked in a medical spa for quite some time, we have noticed two distinct trends. First, there are certain treatments that are popular year-round, and second, there are distinct spikes in requests for certain services that correlate with specific seasons. In this post we share our observations with you.
Before getting started, we want to explain what we mean by the term medical spa (versus a traditional spa).
A good medical spa should be affiliated with a physician's office (i.e., dermatologist, plastic surgeon, or primary care physician).
Medical spas carry and use medical-grade products.
People seek medical spas for treatment of specific issues such as acne, rosacea, aging skin, or hyperpigmentated skin (whereas people go to a traditional spa to relax and be pampered).
In our medical spa, facials, microdermabrasion, and chemical peels are popular all year long with people of all ages. Every facial that we do is tailored to a client's specific needs. In our spa we have 10 different masques that we use. While facials are always popular, we will vary the type of masque that we use depending on the time of year. For example, if someone has acne and oily skin, they may have very dry skin on top during the winter and a much oilier complexion during the summer. The masques we use are dictated by a client's skin needs for that time of year.
Microdermabrasion is also popular year-round, although a bit less so during the summer. (That's because microdermabrasion removes the dead skin cells on the surface of the skin. Dead skin cells actually provide a barrier to the sun's rays, so skin is more sensitive to the sun after a microdermabrasion. For this reason sun protection is even more important than ever after microdermabrasion.) There are different ways to do a microdermabrasion. It can be a dry microdermabrasion that really focuses on exfoliation, or a "wet" one that infuses a product into the skin. For example, for teenagers and younger clients who struggle with acne, we can infuse an acne solution into the skin. Older clients, on the other hand, need more anti-aging treatments. Vitamin C is another product that can be infused during microdermabrasion to brighten and lighten the skin, and hyaluronic acid helps with moisture loss and fine lines.
Similar to facials and microdermabrasion, chemical peels are tailored to a person's age and skin. Salicylic acid targets acne and bacteria. Glycolic peels target hyperpigmentation, fine lines, and uneven skin tone.
Seasonal spikes:
Now that it's spring, we are seeing a spike in requests for a "spring cleaning" microdermabrasion. By the end of winter, skin can be dry, dull, and dreary. A microdermabrasion removes a few of the topmost layers of skin, giving the skin a "fresh start." It also allows products applied to the surface of the skin to penetrate deeper, because the uppermost layer of dead skin is removed.
We also see a lot of people getting geared up for spring vacation and warmer climates. There is a surge of requests for pedicures and manicures. And we find ourselves doing more treatments that target the bathing suit area, such as bikini and Brazilian waxes as well as cellulite treatments. There are two different types of cellulite treatments: VelaShape™ and Endermologie®. Both have a vacuum suction and small rollers to break up the layer of fibrous tissue that causes cellulite. VelaShape is more in-depth and is also a little newer. Similar to Endermologie, it uses a vacuum and rollers but also uses infrared and radio frequencies. The idea is that it shrinks the fat cells. We have definitely seen improvements in our clients, but it takes about 6 weeks with one treatment per week. The results are reported to last 18 months with maintenance treatments once every 6 to 8 weeks.
Of course, spray tans are a popular request this time of year. As aestheticians we are encouraged by this trend. We believe people are slowly but surely realizing that tanning is not good for you. Spray tans allow our clients to get a tan without being in the sun. Then when they go on vacation, they simply wear a sun block and don't worry about trying to get the "souvenir tan" to wear home.
And finally, laser hair removal is a hot item before spring vacation and summertime. We encourage our clients to do laser hair removal now before any pigment gets into the skin.
One final note: we sell a LOT of sun block. Sun block has zinc oxide and titanium dioxide, which are physical blocks and stronger than a sunscreen. We always recommend an SPF of 30 or better. Sometimes people will think that a makeup base and sunscreen, each with an SPF of 15, equates to an SPF of 30. This simply isn't true. We also offer ChapStick® with SPF because you can get sun damage on your lips, particularly if you wear lip gloss, which can concentrate the sun's rays and contains no sun protection.
Medical spas offer many services and treatments that help people look better and encourage improved skin health. Before selecting a treatment, please check with your dermatologist, and make sure your medical spa is affiliated with a dermatologist or other physician's office.
 
Alana Cherew and Andrea Grady
Image Credit: Wiki Commons, Lautrec 1889.