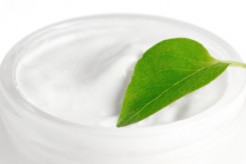 All natural, fragrance free, safe for sensitive skin. These are words that we see a lot on beauty products. But what do they really mean? Many assume that using such products is somehow beneficial, but marketing terms may not actually mean what we assume. Here are a few thoughts about common product descriptions and what you need to know about them.


Hypoallergenic
Many people have allergies or sensitive skin, so they look for products labeled hypoallergenic. But there is no concrete definition of the term, there are no federal standards that govern the use of this term, and the FDA does not require manufacturers to submit substantiation of such claims. So what does it mean? It means you need to read product labels for specific allergens.

All Natural
This term can cause confusion because many of us mistakenly believe that an all natural product is somehow safer or superior. But there are many all natural substances in lotions and creams that can cause contact dermatitis (an itchy red rash) in sensitive individuals. All natural does not necessarily mean you won't experience a reaction from using it.

For example, balsam of Peru is a an all natural ingredient in many lotions and creams, but it ranks as the third-leading skin irritant in a study by the North American Contact Dermatitis Group. Other common all natural ingredients that can cause contact dermatitis include oak moss absolute, geraniol, and ylang-ylang and sandalwood oils. In one outpatient dermatology study, 6% of patients experienced allergic reactions to one or several all natural ingredients.  

Unscented and Fragrance Free
Fragrance is the number one cause of contact dermatitis, according to the North American Contact Dermatitis Group. So, many consumers look for fragrance-free or unscented products, believing they will avoid such ingredients by using them. But it's not that easy.

Unscented merely means that other chemicals mask the fragrance ingredients, so the product smells "neutral." Unscented does not mean a product is free of fragrance ingredients. In fact, there are a number of fragrance ingredients that may be used as a preservative or moisturizer within a product.

Fragrance free means the manufacturer did not use ingredients to specifically provide fragrance – even if a common fragrance ingredient is part of the recipe. For example, look at a range of fragrance-free products and you'll find a number of fragrances within them, including benzyl alcohol, bisabolol, benzaldehyde, almond oil, chamomile extract, rosewood oil, cedarwood oil, and rose oil.

If you wish to avoid fragranced products, it is very important to understand the distinctions so you can be an intelligent label reader.

Safe for Sensitive Skin
This is another ill-defined and potentially misleading term because there are often ingredients added to products that can cause irritation in sensitive individuals. For example, one popular brand of baby shampoo contains 3 major allergens, including fragrance; quaternium-15, a formaldehyde-releasing preservative; and cocamidopropyl betaine, a surfactant that was named Contact Allergen of the Year in 2004 by the American Contact Dermatitis Society. 

So what can someone looking for safe, gentle, and effective skin care products use? My colleague, Dr. Katta, is a member of the American Contact Dermatitis Society, and she often recommends Vanicream™ and Free & Clear™ products to her patients who have sensitive skin. She also suggests Cetaphil® Gentle Skin Cleanser, which lacks major allergens such as fragrance and formaldehyde, and Albolene® Moisturizing Cleanser, which is based on mineral oil and petrolatum and liquefies on contact with the skin.   

If you think your all natural, fragrance-free, or safe for sensitive skin product may be causing your red, itchy rash, stop using it and take it to your dermatologist, along with your list of symptoms and questions. You may choose to have contact allergy testing to identify specific allergens.

If you are allergic or sensitive to certain skin care product ingredients – no matter what the marketing terms – you must avoid them. So learn to pay particular attention to ingredient labels, not marketing hype!