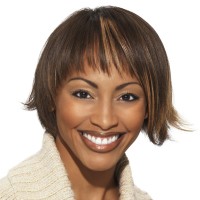 Fall is a wonderful time for self-nurturing and introspection. As the weather cools and leaves change colors, many of my patients feel the need to look at areas of their lives they've let fall by the wayside. After the summer sun (and tan!) fades, we have a wonderful opportunity to take stock of the health of our skin and overall lifestyle and habits to prepare for the winter.

If you find this summer seemed to put a few years on your face, you may be surprised to learn that your diet could be the main culprit. This month I share insights that I share with all of my patients about the Top 5 Super Foods for age-defying beauty. If you want glowing skin, start with the basics! Your number one secret for moist and supple skin is to drink more water.

Birthmarks and Beauty Marks
If you've put off asking your pediatrician about a birthmark on your little one (or you!), check out my blog post on birthmarks. My daughter is fascinated by mine and wonders why I'm not concerned enough to make it go away. We also have a video conversation on the pink, brown, and black birthmarks on our skin with one of America's leading experts in pediatric dermatology, Dr. Tor Shwayder. He shares insights on which marks require medical attention and which only need "watchful waiting."

Butterfly Rash?
Have you ever seen a woman with a discolored rash covering her nose and cheeks – almost resembling the wings of a butterfly? Then you may have witnessed the typical rash caused by lupus. Lupus is an autoimmune disorder that can affect skin alone or other organs. I often see patients who have had a long history of joint pain or general symptoms of not feeling well (malaise) and who went to many doctors before finally being diagnosed with lupus. Dr. Elaine Gilmore shares basic information that everyone should know about the different types of lupus. And if you want to know about a benign sun-sensitive rash that covers the cheeks, read what Dr. Ramsey Markus has to say about melasma. This rash, often tied to hormonal fluctuations in women, appears mainly on the face but can also appear on the arms.

We're All People of Color
Take a look around you and most of you will undoubtedly see a vast array of varied skin tones. Our world is shrinking and truly is a big mixing bowl. Thus, the nuances of "ethnic diversity" are ever more apparent. Ethnic skin is a term used to identify or classify specific skin types associated with heritage, geography, and genetic links. By this definition, we all have ethnic skin, driven by tribal gene pools, from pale Nordic to ebony equatorial. Dr. Lisa Ginn explores why "skin of color" is a more accurate description than "ethnic skin" as she explains the basis for the differences we see. You'll learn that when it comes to certain skin conditions, procedures, and medications, skin color does matter.

Where to Go for Laser Treatments
If you think you're ready to finally try laser treatments for acne, wrinkles, or scars, read this first! Because lasers have become so popular and are getting less expensive, many people are lured by "specials" that promise results, quickly and cheaply. Unfortunately, some people end up with scarring, blisters, or dark spots worse than when they went in. As Dr. Ramsey Markus explains in his blog post Where to Go for Laser Treatments, it pays to know what to look for when shopping for laser therapy. There are more than eight different types of lasers available today, and some are specifically better for some conditions and certain skin types. Be wise – do your homework first!