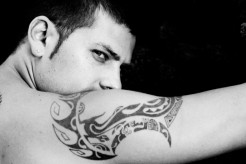 I want to recognize a dermatologist who is making a difference in the lives of others with a story I am inspired to share with readers.

Dr. Bryna Kane is a dermatologist and assistant clinical professor at the University of California. Raised by parents who survived the Holocaust, Dr. Kane witnessed firsthand the negative effect that tattoos could have on a person's life. The tattoos used for identification in concentration camps would often cause hepatitis infections and other diseases. But the psychological effects were just as negative, serving as a constant reminder of a horrific and traumatizing experience. Holocaust survivors inspired Dr. Kane to help others manage unwanted tattoos.

Dr. Kane's contemporary patients are also reminded of a dark past by their tattoos. They are at-risk youth who want to erase gang-related tattoos and live more responsible, moral lives. In 1998, Dr. Kane and Dr. Edward Glassberg launched Erase the Past, a program that provides free tattoo removal in exchange for community service. The community service provides a chance for participants to learn important life lessons, helping both the community and participant at the same time. So far, Erase the Past has helped nearly 4,000 patients and provided 9,480 hours of community service. Doctors Kane and Edward hope to expand the program nationally.

Erase the Past is funded by grants, private donations, and the help of volunteers. If funds are short one month, the dermatologists help pay for the clinic out of their own pockets.

Dr. Kane visits schools to educate students on the negative effects some tattoos can have with the intention of helping to prevent young people from getting a tattoo they may later regret. Many of the students are surprised that Dr. Kane has taken an interest in them and cares about their well-being and future. It is people like Dr. Kane and organizations like Erase the Past that help give hope to young people who may otherwise have been hopeless.