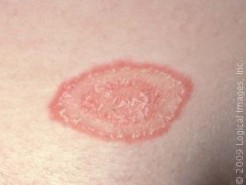 September means back to school – the end of a busy summer vacation season and time for Mom and Dad to relax as the kids are occupied with new friends and activities. Sometimes the close contact that kids have with each other can lend itself to the development of some common childhood skin infections. Here we review some of the more common infections seen in this age group:
Hopefully none of these common problems will affect you or your loved ones this
coming school year. If they do, though, you are armed with the information you need to get to the doctor and clear things up!